Blog
The Most Famous Women Who Have Made a Difference in Gambling
News | 17/08/2023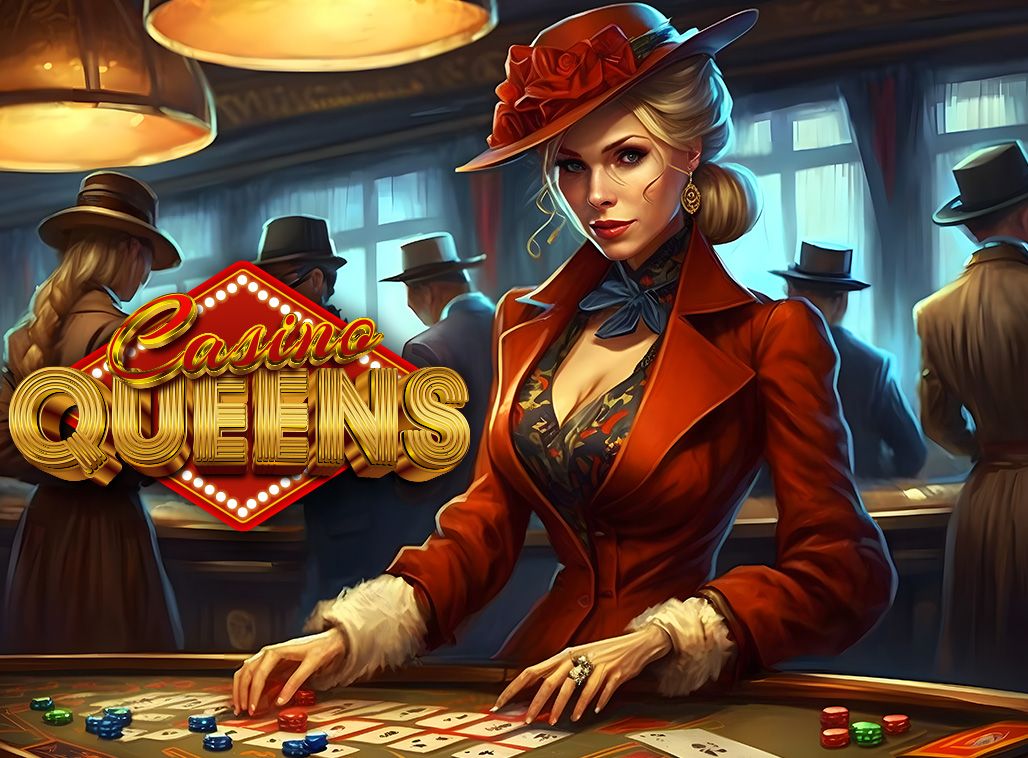 Winning at a casino is an art that requires a deep knowledge of the rules of the game, great skill in devising the most correct strategies, excellent concentration and, finally, a good dose of luck. These, in summary, are the four characteristics which, when excellently handled, turn a simple player into a champion.

This is well known by the women we will discuss in a moment, whom we can call the «Queens of the casino», considering their ability to make a difference in gaming. Not only in terms of winnings but also when it came to innovating what today for all intents and purposes can be called an «affordable pastime».
Eleanor Dumont: The Skilled Blackjack Dealer Who Managed to Open Her Vingt-et-un
The first story we want to tell you about, featuring a casino queen-woman, is that of Eleanor Dumont. A professional gambler in the mid-nineteenth century, she began playing at American casinos specializing in Blackjack, a pastime at which she soon excelled. So much to become the best known Blackjack dealer of California. Not only that, she also managed to open and operate her own Vingt-et-un, that is, a very successful gambling hall, something that had never happened to a woman before.
Jennifer Harman: From Professional Poker Player to Movie Star
Jennifer Harman, born in 1964, was not only a skilled U.S. poker player but also a movie star, having starred, in 2007, in "The Rules of the Game," a film directed by Curtis Hanson, starring Eric Bana and Drew Barrymore. A well-deserved accolade for a young woman who was already able to sustain a poker game with skilled players like it was nothing!
Kitty Leroy: A Famous Dancer Who Was Forced Out of the Profession
Among the queens of the casino, she certainly could not be missing: Kitty Leroy. A famous American dancer of the 19th century, considered a star of the discipline, and the owner of a saloon, at only 20 years old she left the world of dance to become a dealer of Faro (a card game of the time). Before succeeding in this endeavor she had to study in detail the rules of this game and apply herself in no small measure, challenging more skilled players than herself.
Alice Ivers Duffield Tubbs Huckert: Known to Everyone as Poker Alice!
With a total of about 250'000 US Dollar, a really not bad payout, higher even than that of our Big Winner from Geneva, Alice Ivers Duffield Tubbs Huckert made poker history and renamed as «Poker Alice». Famous for her skill and fair play, this English-born and U.S.-acting lady was also a keen observer, something that allowed her to learn poker's most subtle and effective strategies, which helped her enter the Poker Hall of Fame. And she is not only talked about for this achievement, but also because she was the founder of Poker's Palace in Fort Meade.
When It Comes to the Poker Hall of Fame Here's Barbara Enright
Barbara Enright was the first woman to enter the Poker Hall of Fame. And it is no coincidence that she has succeeded in achieving this goal: it took a lot of games and, above all, a lot of will and determination. Yes, because Barbara Enright while she was learning the mechanics of this game was working three different jobs.

This was the only way to support herself and meanwhile start her (brilliant) playing career, which turned out to be full of satisfaction. Even today, with more than seventy years of age, she juggles poker excellently, and in the meantime she continues to work as a motivational speaker and as editor-in-chief for a Woman Poker Player magazine. Not bad at all for this woman who, among other things, can boast the title of Poker League of Nation ambassador.
A Reminder of 20th Century Las Vegas
You may not know it but 20th century Las Vegas «spoke female», thanks to the presence of women who marked an era of gaming. Among them should be mentioned here: Sherley Brancucci, Judy Bayley, and Claudine Williams. The former was the first Las Vegas dealer; the latter the «first lady gambler» who owned a strip bar; the third in the bunch was the founder of a gambling club open only late at night.

Why mention them at all? Because through their perseverance they were able to achieve the goals they set for themselves. As women, this was by no means a given, especially at a time when casinos were still a male domain. Particularly Claudine Williams, who before she was able to open her club had to fight against the distrust of the many people in the gambling industry.

In short: in this case, we are in front of a good story in which «girl power» holds sway.
They Wrote History
Throughout this article we have talked about the many women who became casino queens, not only because of their winnings but also because of their contributions to the world of gaming. Within the latter category we must include Patricia Becker and Virginia McDowell.

Patricia Becker was the first woman advisor to join the International Association Gaming Advisors, thanks to her 35 years of experience in the world of gambling, where she deals with regulatory issues. Virginia McDowell, on the other hand, is the only woman president and CEO of a large iGaming company.

From 2007 until her retirement a few years ago, she was a major contributor when it came to creating next-generation games that winked at female audiences. This earned her numerous awards and recognition.
There Is More than One Reason They Are Experts!
We conclude our roundup of the Casino Queens by revealing a few first and last names of the strongest poker players of all time. Below is a short list:
Annette Obrestad was the youngest person ever to win the WSOP bracelet, from the 2007 World Series of Poker Europe.
Vanessa Rousso, known in gambling circles as Lady Maverick, devoted her entire life to poker by turning pro in 2005.
Kathy Liebert became famous for winning in 2002 the first Pary Poker Million, an event that brought together the strongest poker players from around the world and offered a prize pool of 1 million US Dollars.
Annie Duke made a difference by winning the gold bracelet at the 2004 WSOP, after years earlier writing important pages of the women's WSOP through her exploits.
Vanessa Selbst is the only woman in the world to hold the top spot on the Global Poker Index.
This the past and present of the casino with all its leading ladies. So that you don't miss anything about those who will make a difference in the future, all you have to do is follow us on the PASINO.ch blog - your Swiss online casino - so that you can stay up-to-date on this issue and all those concerning gambling.
More news