About Pasino Swiss Online Casino :
Our Philosophy
100% Swiss
Casino du Lac Meyrin-Genève is the first land-based casino in Romandy, and went digital with the creation of Pasino, a Swiss online casino modeled after the aforementioned land-based casino. Pasino is a safe, reliable gaming environment with a focus on entertainment. The Pasino team are made of experienced professionals who are integral to Casino du Lac's ecosystem and manage the Swiss online casino at the headquarters in Switzerland.
Dynamic and Innovative
Pasino not only offers classic casino games on its Swiss online casino platform, but also strives to update the classics and offer new games and concepts to guarantee the best possible entertainment experience. Our team is full of ideas that bring originality to Pasino through the games, special offers and the loyalty program.
A friendly community
Pasino is more than a simple Swiss online casino. We are a cheerful community of players and professionals. Our Swiss online casino offers a great portfolio of games, but also entertaining and relevant newsletters, friendly dealers to interact with, an exceptional loyalty program, and a customer support service that is always happy to help you.
Casino du Lac
MEYRIN-GENÈVE
Opening hours
Route de Pré-Bois 20, 1215 Meyrin
MON

closed

TUE

closed

WED

closed

THU

closed

FRI

closed

SAT

closed

SUN

closed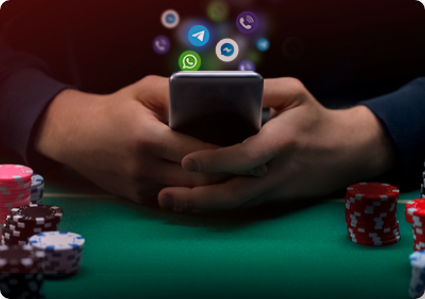 The team behind Pasino
The legendary Casino du Lac Meyrin-Genève is operated by online casino operator Partouche. Founded in 1973, Partouche is a European leader for online casinos and launched its 100% Swiss online casino, Pasino, to solidify its status. Diligent efforts were utilized to bring together the expertise of online gaming and the know-how of land-based casinos for an unparalleled online casino gaming experience. Pasino has carefully selected pioneering partners of Swiss online casino games, like NetEnt, Evolution Gaming and iSoftBet, to provide you with a wide variety of classic, unique and exceptional games. Together, they have come up with a high-quality , fun and varied online gaming experience that entertains with its slot machines or live games at the finest casino tables just as much as if you were at the Casino du Lac Meyrin-Genève.
Pasino is based at the Casino du Lac Meyrin-Genève and consists of a team of passionate experts . They understand the gaming world thoroughly, and bring great ideas with a touch of originality that offers a unique Swiss online casino experience and distinguishes Pasino from other online casinos. And if any problems or issues arise, you can get prompt assistance by contacting our Customer Support service via chat or email.
100% Fun, 100% Secure
Pasino is a legal online casino gaming platform based in Switzerland and takes the security of its players seriously. That's why Pasino has carefully selected the best classics and innovative games that have been tested and certified with the accredited international certification ISO 27001:2013 , which guarantees that the appropriate bodies approved the security and transparency of information security for any and all management systems.
Pasino has also installed the highest, strictest and most effective security measures to protect your personal and banking information on our Swiss online casino gaming site. We work to ensure that you have fun but without worrying about the security and protection of your financials.
In a similar vein, Pasino has established Responsible Gaming limits to empower you to maintain healthy playing habits and avoid spending more than what you can afford. At Pasino, we want players to enjoy their experience without risking their financial well-being. Pasino now offers a Swiss online casino dedicated to the entertainment and enjoyment of our players, who can relax knowing that we work diligently to protect them and their data. And just as we do 24 / 7 in our 43 land-based casinos, where we ensure the well-being of our customers and reward the most loyal players and maintain a responsible gaming environment, we also strive to provide the same security and entertainment on our Swiss online casino.
Live games at the most prestigious tables
Pasino offers live access to game tables at the most renowned casinos in the world. Immerse yourself in the thrill of playing Swiss online casino versions of classic games with highly skilled dealers:
Live Roulette
Place your bets with charming dealers, who host live roulette tables, filmed with several cameras to ensure reliability. Enjoy an entertaining experience that is as luxurious and professional as going to a physical casino.
Live Baccarat
Our live baccarat games are so real that you will feel as if you are in an actual casino. Experience this game, a popular favorite in Asia, with traditional tables, face down cards, and fun and talented dealers with incredible dexterity. You will definitely have a great time playing this thrilling Swiss online casino game.
Evolution Gaming is a leader in live online gambling games. But rest assured that our offerings aren't limited to just the classics; we also offer a wide variety of original and never before seen games at our Swiss online casino. If you think you've played every slot machine, roulette or blackjack game, then you haven't visited Pasino, where we offer a multitude of new formats that will shake up your opinion about what online casino games can be (i.e. Lightning Roulette or Monopoly Live).
An abundance of slot machines
Pasino works with the top online gambling providers to offer more than 100 original slot machines at our Swiss online casino! Pasino has teamed up with the biggest names in the gambling world to offer you a great variety of certified and exquisite slot machines with high return to player (RTP) rates, original mini games, multiple multipliers, and unique bonuses.
Here are some of our favorite game providers:
Red Tiger, a subsidiary of NetEnt, is behind many of the slot machines with incredible visuals and impeccable playability.
The iSoftBet slot machines have a breathtaking, original design and style with a touch of reference to the classics.
Gaming1 immerses players in exciting adventures of forgotten legends using watered down colors to transport the player to new worlds with their high-quality slot machines.
Microgaming invokes the classics with its game mechanics, providing online entertainment to all slot machine fans.
There are a multitude of exciting titles -- from our collaborations with leading providers, that await you.
Exceptional Customer Support
Our Swiss online casino support team is trained to listen to your concerns and provide prompt solutions.
You can contact us for prompt assistance via email or chat until midnight.
Our support team is based in Switzerland and can offer assistance in the following languages: French, German, Italian and English.
Our support agents are online gaming experts familiar with every game offered at Pasino and can provide thorough assistance.
Our team is trained to provide responsible gaming support and can help you if you discover unhealthy habits.
If you have any questions or comments, please don't hesitate to contact us at [email protected]. Our support team is happy to help.
Players are protected
Pasino is a Swiss online casino that is keenly focused on protecting players. We have put a secure structure in place to ensure that the platform is not only secure but also enjoyable and entertaining. For more information, consult the Terms and Conditions, Privacy Policy as well as the Responsible Gaming section of our site.